Certified as compliant in the ISO 9001:2015 Quality Management Systems Standard, ISO/IEC 20000-1:2011 Service Management System, and ISO 27001:2013 Information Security Management Systems Standard.

ERP international is one of the 45 organizations in the United States appraised at Maturity Level 5 of the CMMI Institute's Capability Maturity Model Integration (CMMI)® framework for Development. At Maturity Level 5, ERP continually improves its processes based on a quantitative understanding of its business objectives, performance indicators, and actual performance. ERP uses statistical methods and techniques to identify areas for improvement, to improve processes, and to measure impact and successes. As a "high maturity" organization, ERP can not only deliver the highest quality of products and services, but also develop and communicate accurate and timely expectations, schedules, and budgets in supporting our customers.
ERP International is appraised at maturity level 3 for CMMI SVC+SSD v2.0. At CMMI SVC/3, ERP successfully draws on concepts and practices from CMMI and other service focused standards and models such as Information Technology Infrastructure Library (ITIL), ISO/IEC 20000, Information Technology—Service Management Control Objectives for Information and related Technology (CobiT), and Information Technology Services Capability Maturity Model (ITSCMM). These best practice models successfully provide work management, process management, service establishment, service delivery and support to ERP's customers. These standard processes are core components of ERP's delivery to its customer and has grown since receiving maturity Level 3.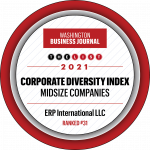 ERP has been named in the Washington Business Journal's first-ever Corporate Diversity Index List. The Washington Business Journal's corporate diversity index recognizes companies that are leading the region in the diversity of their staff and leadership – particularly those employing, promoting, and led by people of color.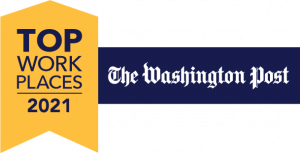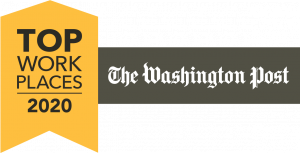 ERP International, LLC has been named one of The Washington Post's 2020 and 2021 Top Workplaces in the Washington, D.C. area. Selection is based solely on employee feedback gathered through an anonymous third-party survey administered by research partner Energage, LLC, which measured several aspects of workplace culture, including alignment, execution, and connection.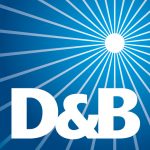 The D&B® Rating combines a company's size and its balance sheet information (the company's assets, liabilities, and the owners' equity) and uses this to create an overall rating for the business's creditworthiness. This score can help viewers make sense of all the information in a business credit report by giving an overall indication of a company's credibility.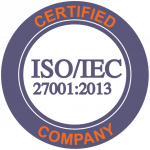 ERP is certified as complying with the requirements of ISO 27001 – Information Technology – Security Techniques – Information Security Management Systems – Requirements. The objective of the standard is to provide requirements for establishing, implementing, maintaining and continuously improving an Information Security Management System (ISMS). It offers the assurance that comes from adopting a systematic approach to managing sensitive information.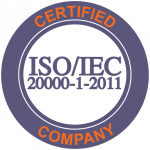 ERP is certified as complying with the requirements of ISO/IEC 20000-1:2011 and has successfully implemented a registered Service Management System. ISO 20000 is the first international standard for Information Technology Service Management and is fully compatible and supportive of the ITIL framework. It specifies four key service management processes including: Service Delivery Processes, Relationship Processes, Resolution Processes, and Control Processes.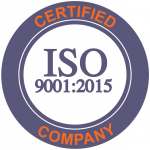 ERP is certified as an ISO 9001:2015 Quality Management Standard compliant organization. As the ultimate global benchmark of quality, the ISO 9001 family of standards is designed to help organizations meet the needs of their customers, stakeholders and employees. The certification of compliance with ISO 9001 is recognition that our policies, practices, and procedures ensure consistent quality in our core services: Program Management and SETA, Information Technology Services and Solutions, and Clinical Staffing.