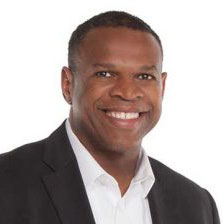 Chief Executive Officer & Managing Partner
ERP credits its success to the hard work of its passionate employees, including Mr. Petty and his more than 30 years of executive-level technical, operational, and financial management experience. After cofounding the company with his wife, Mrs. Sandra Petty, in 2006, ERP has since grown into a national firm recognized for  leveraging brilliant people, innovative solutions and business process transformation to create value-based business solutions. These efforts have helped ERP to execute more than 1200 plus federal government and DoD engagements. Mr. Petty's work developing sustainable business environments throughout his career has earned him several accolades, such as being named the US Small Business Administration's Maryland Minority Enterprise Development Week Minority Small Business Person of the Year in 2012. In addition to his work for ERP, the James Madison University graduate also has supported or supports a number of boards, including: The James Madison University School of Computer Information Systems, The Accelerating Innovations Foundation, and Quality Technologies, Inc. He's also a member of the American Institute of Certified Public Accountants, the High Technology Council of Maryland, the Capital Society, and more.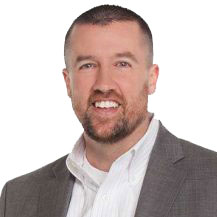 Chief Operating Officer and President of Health Solutions
John Ely's role as COO and President of Health Solutions is essential to ERP International's goal to serve as a trusted partner to its national and international clients around the world, providing exceptional service delivery and customer service as the foundation of those partnerships. He leads the strategic direction, growth, planning and performance of the teams responsible for delivering mission-critical strategic sourcing, IT solutions, and professional services across ERP's practices. He is also responsible for ERP's Health Solutions division, which provides clinical support services across 25+ medical specialties to 100+ federal agencies. Before becoming a part of the ERP team, Mr. Ely was an Account Manager at one of the largest medical staffing agencies in the US, where he oversaw all branch operations from business development and contract management to finance, human resources, recruiting, and staff development. His multifaceted skill set was key to helping him manage more than 200 staff and 50+ government and commercial clients throughout his branch territory.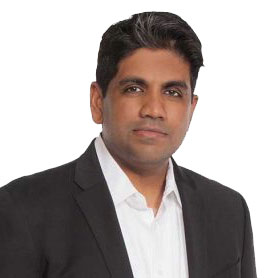 Chief Technology Officer and President of Digital Solutions
As CTO and President of Digital Services, Mr. Pradheeshan (Prad) Coomaraswamy focuses on helping ERP's client needs by leveraging proven technical solutions in Cyber Security, Cognitive Computing, Agile DevSecOps, Software as a Services (SaaS), and Big Data Analytics. He also leads ERP's Information Technology (IT) business unit and oversees the day to day operations of all IT programs. Under his leadership, ERP has aligned its technical solutions with the increasingly pressing needs of the Federal Government, honing in on modernization and cost reduction. Over the past three years, ERP has not only achieved CMMI DEV Maturity Level 5, but the company has also successfully incorporated an Agile blueprint into every aspect of its solution delivery framework, thanks largely in part to Mr. Coomaraswamy's work. Prior to joining ERP, Mr. Coomaraswamy worked as the Vice President of Technology for Seamon Corporation, a Federal Contractor focused on supporting the Department of Health and Human Services. There, he developed a technology roadmap that allowed them to build and deploy custom software solutions that were fully NIST RMF compliant. Mr. Coomaraswamy has also worked as the CTO and Vice President of Operations at Ingenium Corporation, where he was responsible for leading the team that developed the first electronic case management system for wounded warriors to be deployed by the Army Medical Command.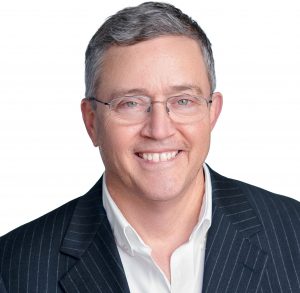 As CFO, Bill Maxwell leads the finance and contracts departments in order to provide superior support to ERP customers and customer facing team members. Mr. Maxwell comes to ERP with 25 years of experience in the government contracting industry, with a focus and heavy experience in the Information Technology, Aerospace, Defense, and Professional Services markets. Mr. Maxwell helped CALIBRE grow from $68M to $170M, brought a new line of business to MVM, and implemented Costpoint at IronBrick. Mr. Maxwell has more recently led a team planning for the consolidation of multiple entities to make a publicly traded firm and other consulting assignments. Mr. Maxwell holds an MBA in Finance from the University of Pittsburgh and a B.A. with a dual major in Economics and International Studies from the University of the Pacific. He is a licensed CPA in Virginia. Mr. Maxwell is the President of the Virginia Society of CPA's Northern Chapter and leads the local Sierra Club ICO, which takes children from disadvantaged neighborhoods on hiking, canoeing, swimming and other trips. Mr. Maxwell lives in Arlington with his wife and daughter. He can be found on local volleyball courts whenever he is able and is an avid skier.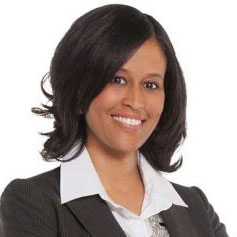 Chief Human Resources Officer
As CHRO, Ms. Nicole Rockett is responsible for leading all aspects of ERP's human capital initiatives to include Organizational Development, Talent Management, Performance Excellence as well as overseeing regulatory and legal compliance in all employment business matters. As a leader within ERP, Ms. Rockett lends her knowledge and expertise to aligning HR strategy with overall business strategy. She is also instrumental in creating an employee-oriented, high performance culture that emphasizes empowerment, quality, productivity and ongoing development of a superior workforce. Prior to ERP, she served as the Director of Human Resources at Ingenium Corporation. Ms. Rockett was a key business partner where she led a team of Human Resources, Facilities and Security professionals focused on supporting corporate initiatives. A University of Maryland alum, Ms. Rockett graduated with a Bachelor of Science degree in Business Administration. She is a member of the Society of Human Resources Management and World at Work and resides in Maryland.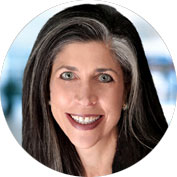 Jean Stack is a Board Member of ERP International and Managing Director in Baird's Global Technology & Services team and Co-Head of the Baird Government Services Investment Banking practice. She joined Baird in 2018 from Houlihan Lokey, where she was a founding member of their Aerospace, Defense & Government Services (ADG) Group and co-head of their Government Services practice. With more than 20 years of investment banking experience, Jean has expertise advising industry-leading companies on mergers and acquisition (M&A), capital-raising, and other key corporate strategies. She has deep experience in working with companies in a broad range of technology and services sectors, serving clients of founder-owned businesses, private equity-owned companies, and U.S. and international corporate divestitures. Jean is a Board Member and Executive Committee Member of the Northern Virginia Technology Council (NVTC). She graduated cum laude with a B.A. in Economics from Duke University and studied at the London School of Economics.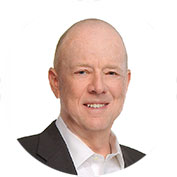 Dr. James Roudebush, MD MPH, Lieutenant General USAF (Retired)
Dr. James Roudebush retired from the United States Air Force in August of 2009 following 34 years of active duty military service. His last duty assignment was serving as the Surgeon General of the Air Force in Washington, D.C. In this role, he provided vision and direction to more than 42,800 people assigned to 75 medical facilities worldwide; he advised the Secretary of the Air Force and Air Force Chief of Staff, as well as the Assistant Secretary of Defense for Health Affairs on matters pertaining to the medical aspects of the air expeditionary force and the health of Air Force personnel. The general entered the Air Force in 1975 after receiving a Bachelor of Medicine degree from the University of Nebraska at Lincoln, and a Doctor of Medicine degree from the University of Nebraska College of Medicine. He completed residency training in family practice at the Wright-Patterson Air Force Medical Center, Ohio, in 1978, and aerospace medicine at Brooks Air Force Base, Texas, in 1984. The general served as a practicing family physician and flight surgeon, and commanded at the clinic, hospital and medical center level. Supporting Air Force and Joint medical operations worldwide, Dr. Roudebush served as Command Surgeon for US CENTCOM, the Pacific Air Forces, Air Mobility Command and US TRANSCOM prior to his selection as Deputy Surgeon General of the Air Force in 2001. In 2006, he was chosen to be the 19th Surgeon General of the Air Force. Following retirement in 2009, Dr. Roudebush became a Senior Partner in Martin, Blanck & Associates (MB&A). In November 2011, Dr. Roudebush was selected to become President of the firm. In this role, he was a key part of the MB&A leadership team providing oversight and support to twenty-five MB&A partners with expertise in health care policy, program development, management, informatics and strategic planning. Dr. Roudebush has also been selected to serve as an Advisory Board member for both large and small businesses in the federal healthcare space. In addition to the aforementioned activities, Dr. Roudebush was requested by the Henry Jackson Foundation Center for Public-Private Partnerships (CP3) to be a voluntary consultant and advisor to CP3 and The Veteran Metrics Initiative (TVMI). Dr. Roudebush is a member of TVMI's Strategic Advisory Committee, and serves as the Chairman of TVMI's Scientific Advisory Committee. In addition, he is a volunteer advisor to the Veteran's Bridge Home initiative, which serves to link the resources and goodwill of the Charlotte, NC community and region with the reintegration needs of returning veterans and their families.