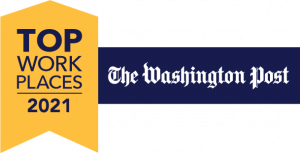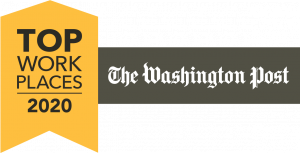 Career development in a family environment
At ERP, our mission is to Be the Best®. This starts with being the best to our people. That's why we prioritize creating a family-oriented atmosphere that supports, develops and motivates our employees to bring their very best to work every day.
Interested in working with us? Check out our open positions and internships below.
Don't see any open jobs that suit your experience? We'd still love to hear from you email your resume to info@erpinternational.com.
"ERP offers more than just great benefits. It's a workplace that has a type of meaning and purpose behind the company and what they stand for."
Corporate Business Operations Team Member
"I love that ERP was started by a couple who wanted to provide for their family. They were building a company not for money but to build a legacy."
Digital Solutions Team Member
"I enjoy working for ERP because of the family-oriented atmosphere. You are not just a staff member here; you are a part of the family."
Corporate Business Operations Team Member
"Every level of the organization strives to commit and deliver exceptional service and support to our customers."
Corporate Business Operations Team Member
"I enjoy ERP because of the overall corporate philosophy of collaboration and teamwork. It's comforting to know, if I do not know the answer, I can count on my team members to provide an assist."
Digital Solutions Team Member
"I chose to work at ERP because of their reputation of being a forward-thinking organization."
Business Process Management Team Member
"ERP has been great to work for because of the ease of communication and onboarding process. They also care about my personal wellbeing and are supportive in every way possible."
Health Solutions Team Member
"I love that I get to manage interesting and creative IT development work that has an important impact on people's lives."
Digital Solutions Team Member
"I enjoy working for ERP because I work with great people who have the highest standards of work ethic, product quality and dedication to the mission."
Business Process Management Team Member
"I work for leadership that is open, accessible and supportive."
Digital Solutions Team Member
"I love working for ERP because of the total family culture which is present at every level of the organization. Knowing that one belongs to an organization which is socially cognizant of the challenges facing our country today and facilitates discussion by establishing workgroups/committees to exchange and share different perspectives is very comforting."
Health Solutions Team Member
"ERP leadership, at every level, has supported me and our staff. They've supported initiatives that continue to improve the client experience and employee satisfaction."
Corporate Business Operations Team Member
"ERP is a dynamic, progressive organization with tremendous opportunities to take ownership and have a direct impact on the company's growth."
Digital Solutions Team Member
"Everyone shares the same vision which creates a cohesive family environment where you appreciate coming into the office on a daily basis."
Corporate Business Operations Team Member
"Its so enjoyable to wake up every morning and get to work with this team."
Corporate Business Operations Team Member
"ERP's motto to be the best builds an environment that's always pushing you to reach your next achievement"
Business Process Management Team Member
"Since becoming an RN in 1997, ERP has been the best company I have ever worked for hands down. Kind staff, professional people and highly competitive benefits have made this company one of the best decisions I've ever made."
Health Solutions Team Member
"At ERP I feel valued. Everyone works together so that no one falls behind."
Business Process Management Team Member
"At ERP we work hard but we enjoy what we are doing while we do it."
Corporate Business Operations Team Member
"From the interview process I already felt apart of a family. The family orientation is embedded into the organization in a truly authentic way."
Digital Solutions Team Member
"Even during the pandemic, ERP's leadership has actively engaged employees to still find opportunities for growth, wellness and has been transparent about the company's vision."
Corporate Business Operations Team Member
"ERP strives to be a better version of itself everyday by never being complacent."
Corporate Business Operations Team Member